My first typewriter is fantastic!
Owning my first typewriter has been to true joy. It cost a small fraction of the phones and laptops I've purchased, but has provided much longer satisfaction.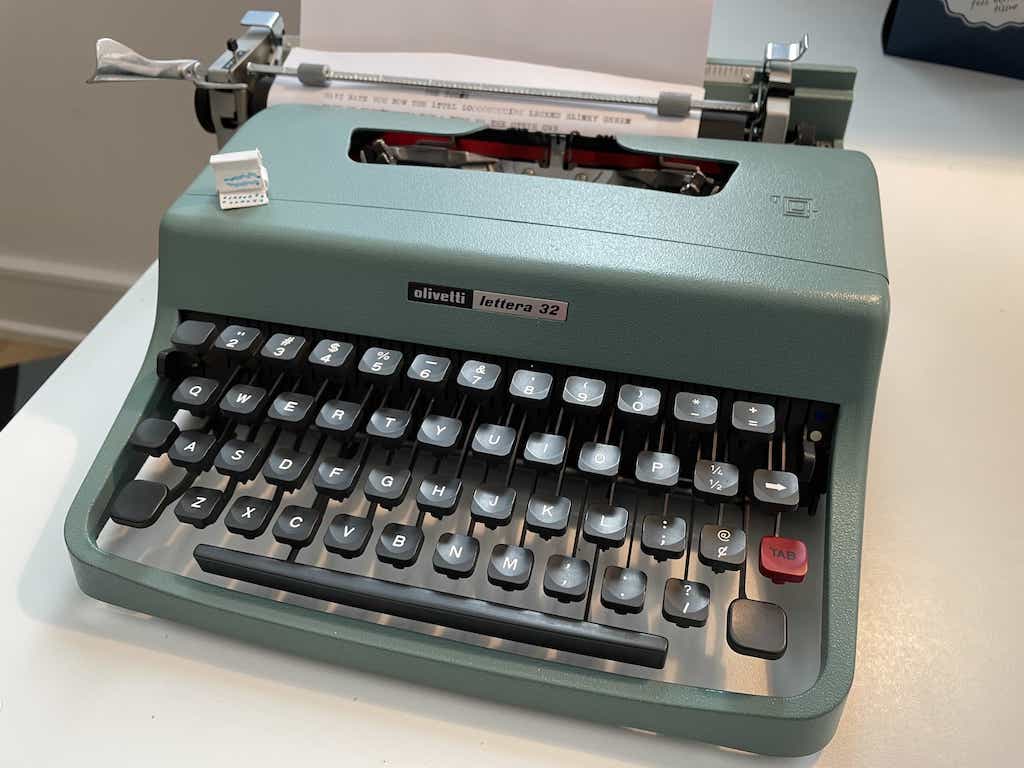 On a trip to Ogunquit Maine with my wife and son in the summer of 2022 we went to the Blacksmiths Mall Antiques store, which I'd recommend as its amazing in it's breadth and curation of fun old junk. My son was particularly into the sealed packs of 80s baseball cards. Of lasting interest was a manual typewriter. It's complex moving parts and strong tactile feedback were mesmerizing. It was in kind of bad shape so I didn't buy it, but it planted the seed of maybe getting one.
After the trip, typewriters kept randomly popping up in my wondering youtube consumption. Tom Hanks is a big fan proclaiming to have hundreds. John Meyer thinks they are the jam. What really sold me was Van Neistat's love letter to his Corona. I was off searching for one.
Many people describe how typewriters feel to use, so my initial preference was to try them in person. As you might guess there are few places to do that. The closest store to me was in Manhattan and therefore expensive, but also a bit far and appointment only. Didn't seem worth it.
Digging through Etsy and eBay the Olivetti Lettera 32 caught my eye. Its low profile and colorful design struck a cord. Turns out Cormac McCarthy used one to write all his books, plays, and correspondence. A few false starts on craigslist ended with a purchase from a local self professed antiques junky for cash in a Walgreens parking lot.
By Colin Dowell
19th April, 2023
Westport, CT
-